Otter stand in Děčín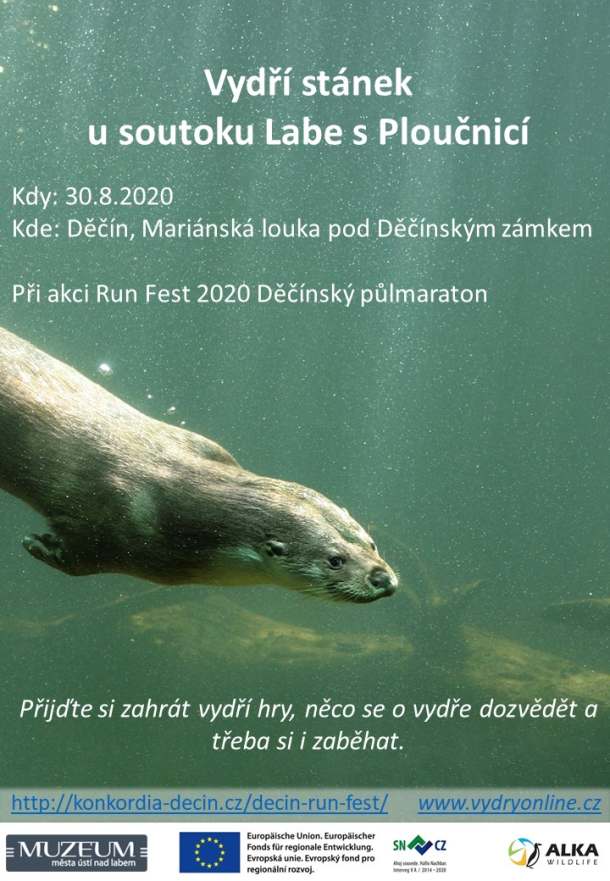 We invite you to visit our otter information stand. The stand will be held at Run Fest, Mariánská louka in Děčín on 30 August 2020.
GPS location: 50.7774383N, 14.2107631E
Runners will be taking part in the Děčín Half Marathon whilst we will be there with otter games, educational materials and even our own 'Nando otter' will be running a race with the youngest runners.
More information about Run Fest here.