Spolupráce se vyplatila: video rysa v nové lokalitě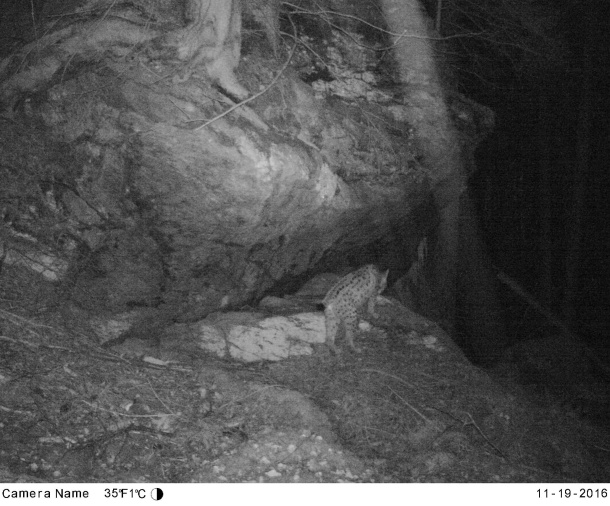 V srpnu jsme vyzvali veřejnost, ať zájemci instalují fotopast do lesa a zkusí vyfotit rysa ostrovida. Pomohli jsme radou, kde a jak fotopast umístit. Pan Krejčí to udělal. Dal fotopast do lesa a k obrovskému překvapení a radosti všech hned za pár dní poslal první fotku rysa. A to z úplně nové oblasti, kde se výskyt rysů nemonitoruje. Fotopast se nachází v jižních Čechách jižně od Volyně. Z nekvalitní černobílé fotky se sice nedalo poznat nic víc, než že se jedná o rysa, ale i tak to pana Krejčího nadchlo, v okolí našel další pěkná "rysí místa", nainstaloval další (a mnohem lepší) fotopasti a trpělivě čekal. Rys se vrátil v listopadu a pan Krejčí natočil pěkné video. Jedná se o nového jedince, který ještě nebyl v rámci systematického monitoringu vědců zachycen. Video je možné zhlédnout na našem Facebooku.
Rysí příběhy vychází s grantovou podporou Ministerstva životního prostředí a nemusí vyjadřovat stanoviska Ministerstva životního prostředí
Probíhá ve spolupráci s Beleco z. s.